Den of Thieves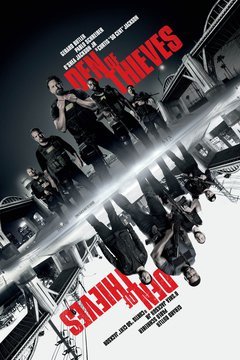 Nick O'Brien is the hard-drinking leader of the Regulators, an elite unit of the Los Angeles County Sheriff's Department. Ray Merrimen is the recently paroled leader of the Outlaws, a gang of ex-military men who use their expertise and tactical skills to evade the law. O'Brien, Merriman and their squads soon find themselves on a direct collision course as the criminals hatch an elaborate plan for a seemingly impossible heist -- the city's Federal Reserve Bank.

R

Action, Crime drama, Thriller

Gerard Butler, Pablo Schreiber, O'Shea Jackson Jr.